If it has been your lifelong dream to get into the field of gaming jobs then we have all the advice you need right here. From studying to become a games developer to taking basic courses on how to build your own app, there are so many things you can do in order to become one of the best candidates for the right gaming jobs.
Nowadays with the gaming world spanning from online casinos to intense virtual reality headsets, it is clear that the opportunities to join this market will be numerous. The skills you will need for each niche will vary but there might always be a place for you no matter your background. Read on to find out just how to get into the gaming industry.
University
One of the best methods to get you started is to go to university. Get a degree that will teach you coding as well as game development and production, and try your best. If you come out of university with a 2:2, then be sure to have plenty other experience under your belt and a strong portfolio. A smaller developer will still consider you and you can then climb the ranks.
A university degree looks far better for you as it shows you can work in teams and work with deadlines as well as have the skills.
Modding
As well as a university, try and build your self-taught experience buy modding or programming at home. Programmes like Unity and Unreal are great for people wanting to practice developing their own games, and Steam will let you add to existing games. Doing this will help you learn to code- an essential and entry-level skill for gaming jobs.
Non- Gaming Jobs
While you are gaining this experience, there are loads of other jobs on the market. Gaming businesses still need a Finance Department, HR people and even receptionists. Connect with gaming companies and just ask if they are hiring someone in whatever field you have experience in. This could be a great foot in the door if you are still building your portfolio.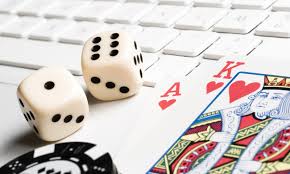 CVs and Where To Send Them
One ideal place to look for jobs in gaming would be Betting Jobs. They have games in the online casino industry and in non-gaming fields like finance and marketing. It's worth a look as they will set you up with the right gaming jobs for your experience level, great if you just need some experience.